Halifax River and Ponce Inlet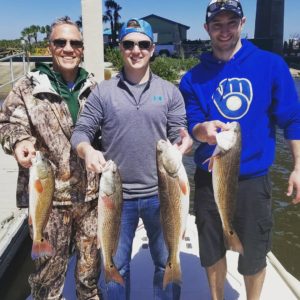 Here, the Atlantic Ocean and inter-coastal waterway meet. This transition area offers not only redfish, trout, snook, flounder and summertime tarpon, but bluefish and jack crevalle also enter into the picture. These are two very aggressive and hard fighting species that, while not prized for their food value, are pound-for-pound some of the hardest fighting fish you'll find. Part of the Atlantic Inter-coastal waterway, the Halifax River is the main inshore body of water in the area. Here you'll fish oyster bar points, ledges, under docks and around other structure primarily for redfish and speckled sea trout. Depending on the skill level of the angler, and what the fish are wanting, we'll use a variety of fishing techniques including artificial baits, cut bait, as well as live bait. One of the truly unique fishing opportunities is site fishing for "crawling" redfish. We'll visually locate redfish feeding on the river banks, in mere inches of water, with tails and backs breaking the surface of the water. You'll cast directly to the fish and actually watch the drama unfold as the fish takes your bait and makes a run for it!
Tomoka River & Tomoka River Basin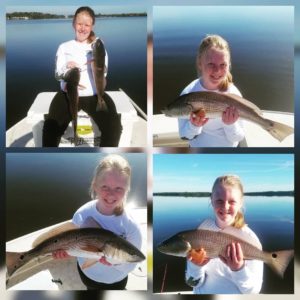 Feeding into the Halifax River, the Tomoka River and it's basin offer a wide range of fishing opportunities. Here, not only are redfish and trout a possibility, but black drum, tarpon, flounder, snapper, and snook are also fish that you'll target while fishing this area. A particularly exciting seasonal opportunity in this area is using live baits and jerk baits to target tarpon that frequent the area from late spring until mid summer. You'll locate tarpon as they roll on the surface of the water, then cast your bait to them and hold on for a great fight!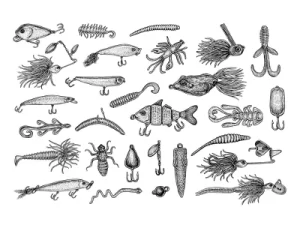 This is for the hardcore fishermen that want to fish lures and may lean new tips and tricks. Our goal is to teach you the tricks and the trades of the artificial lures. This is a great way for a person to learn new tricks and techniques. The trip is great for beginners that want to learn how to fish lures and for seasoned anglers that just want to fish artificial in the beautiful waters of Central Florida.  While targeting Redfish, Trout, Snook, Flounder and more.
What I Provide & What to Bring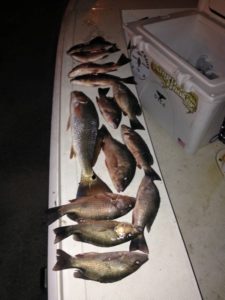 Saltwater Fishing license for everyone on board, bait, tackle, rods & reels, ice, water, sun screen, as well as fish cleaning. The State of Florida will not allow me to provide a freshwater license. Click Here to get one online
 Camera, and a hat or cap to protect yourself from the sun. Polarized sunglasses are also very important, particularly for sight fishing. During cooler months a light jacket for early morning and colder days is also wise. If you plan on taking fish home with you, bring a cooler. Also, the balance owed on the trip is due on the day of your trip, so please be prepared to pay with cash, check, or credit card. If you are going out on a guided bass trip and wish to fish with live bait, please be prepared to pay an additional bait cost.
SR 100 Ramp Flagler Beach